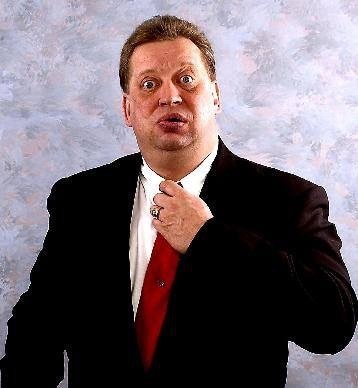 Grata, Frank Kenny, 61, Johnstown, PA died May 9, 2017 at Village at Pennwood in Pittsburgh, PA. Born Oct. 7, 1955 to the late Walter L. and Anna (Mitrus) Grata; preceded in death by niece, Bonnie Ann. He is survived by brother, Walter Grata married to Sharon; sister, Carol Nagle married to Ray; nieces and nephews, Ray, Christopher, Stephen, Theresa, Walter Jr., and Kylee Marie; and numerous great nieces, nephews, and cousins.

Kenny served with the 19th Special Forces Group (Airborne) and was a Charter Member and Life Member of SFA Chapter 67; he worked as a correctional officer for both Pennsylvania and Nevada corrections. He owned and operated Sir Cobbler, a shoe store in Johnstown, PA.

Kenny also won awards in Las Vegas for impersonating Rodney Dangerfield. Friends were received Thurs. May 11 from 4-7 p.m. at Hindman Funeral Homes & Crematory, Inc., 146 Chandler Ave. In lieu of flowers, donations may be made to the Wounded Warrior Project, PO Box 758517, Topeka, KS 66675-8517. Arrangements in care of the Hindman Funeral Homes & Crematory, Inc., "Exclusive provider of Veterans and Family Memorial Care." Condolences may be made at Hindman Funeral Homes.com

Events Page
Upcoming Events:Next meeting is set for Veterans Day, Saturday, November 11 at 1300 at the Johnstown American Legion.
​
Tickets for our AR-15 Raffle can be purchased from the Chapter President. Mark your calenders now. Other Information:The Special Forces Association store WEBSITE is http://www.sfasales.comPOC's:

Chapter President:
issinpa@hotmail.com
Chapter Secretary: tgm_54@hotmail.com

Meetings:

Chapter meetings are usually held the 3rd Thursday of each month, at a location TBD, unless otherwise notified; when in doubt, contact one of the POC's above.