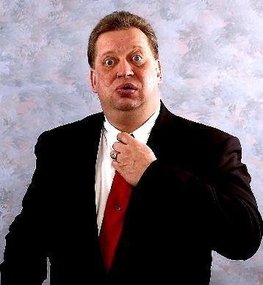 Grata, Frank Kenny, 61, Johnstown, PA died May 9, 2017 at Village at Pennwood in Pittsburgh, PA. Born Oct. 7, 1955 to the late Walter L. and Anna (Mitrus) Grata; preceded in death by niece, Bonnie Ann. He is survived by brother, Walter Grata married to Sharon; sister, Carol Nagle married to Ray; nieces and nephews, Ray, Christopher, Stephen, Theresa, Walter Jr., and Kylee Marie; and numerous great nieces, nephews, and cousins.

​Kenny served with the 19th Special Forces Group (Airborne) and was a Charter Member and Life Member of SFA Chapter 67; he worked as a correctional officer for both Pennsylvania and Nevada corrections. He owned and operated Sir Cobbler, a shoe store in Johnstown, PA. Kenny also won awards in Las Vegas for impersonating Rodney Dangerfield. Friends were received Thurs. May 11 from 4-7 p.m. at Hindman Funeral Homes & Crematory, Inc., 146 Chandler Ave.
​
In lieu of flowers, donations may be made to the Wounded Warrior Project, PO Box 758517, Topeka, KS 66675-8517. Arrangements in care of the Hindman Funeral Homes & Crematory, Inc., "Exclusive provider of Veterans and Family Memorial Care." Condolences may be made at Hindman Funeral Homes.com
​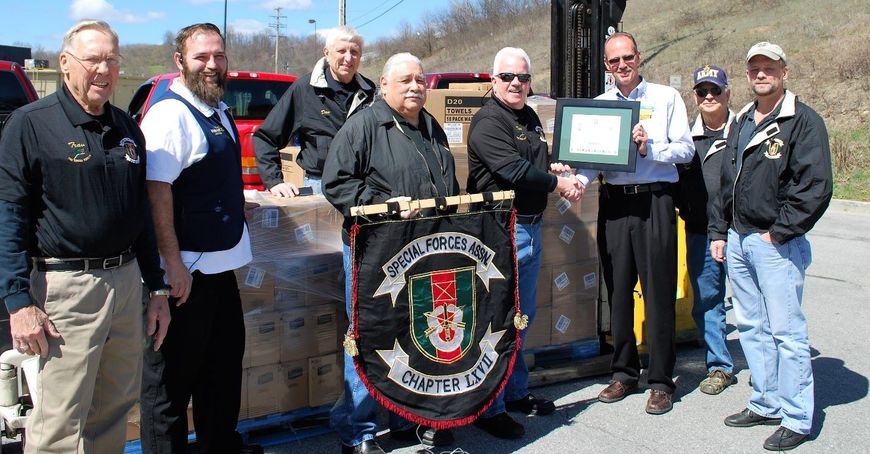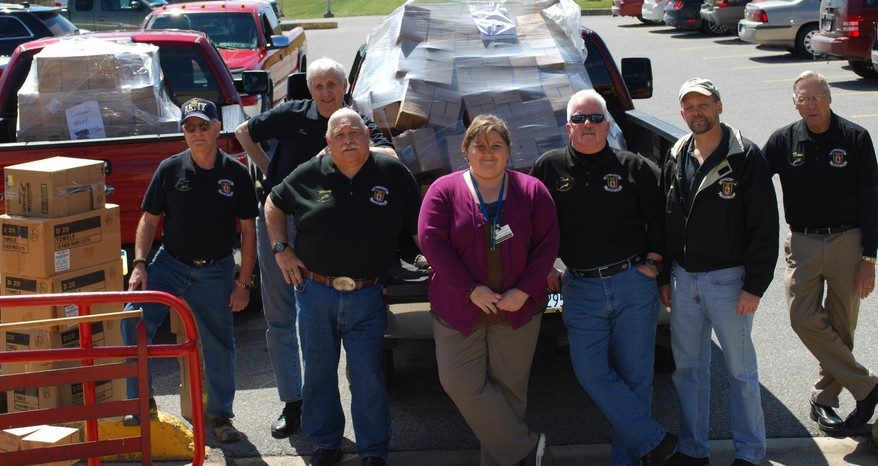 Memorial Day services in Johnstown.

Chapter Christmas Party
These photos are from the Christmas Party held Saturday, December 7, 2013 at the Buccinese Italian Club, 614 8th Avenue, Altoona, PA. LTC John KOVACKS (center photo - in uniform) was the speaker/guest of honor. He was the Commander of the 104th Aviation and Attack Helicopter Unit, and recently returned from deployment in Afghanistan.

Winners of AR-15 and Patriotic Quilt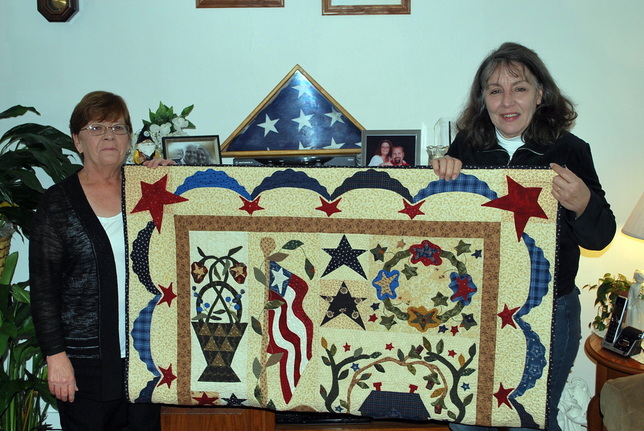 The winner of the Patriotic Quilt was Evelyn Seabolt from Cresson. She is pictured to the left with the quilt maker, Cheryl Peoples, to the right. Cheryl donated the quilt to the chapter. The flag, in the background, was her late husband's for his service to our nation.

The winner of the AR-15 (not pictured was William Young of Altoona, PA.
---
$10,000.00 Check to the Green Beret Foundation

Pictured L-R: Jim Appleyard, gunsmith, Paul Eggie, President of Chapter 67, John Ross, gunsmith, Chris Zets of the GBF, and Merritt Nord of Chapter 67.





---

On Saturday, February 9, 2013, SFA Chapter 67 presented a check in the amount of $10,000.00 to the Green Beret Foundation (GBF). This was possible because of a donated, custom-made 30.06 by John Ross and Jim Appleyard; the Chapter then raffled the weapon off and donated the proceeds.

Winner of the Custom-made 30-06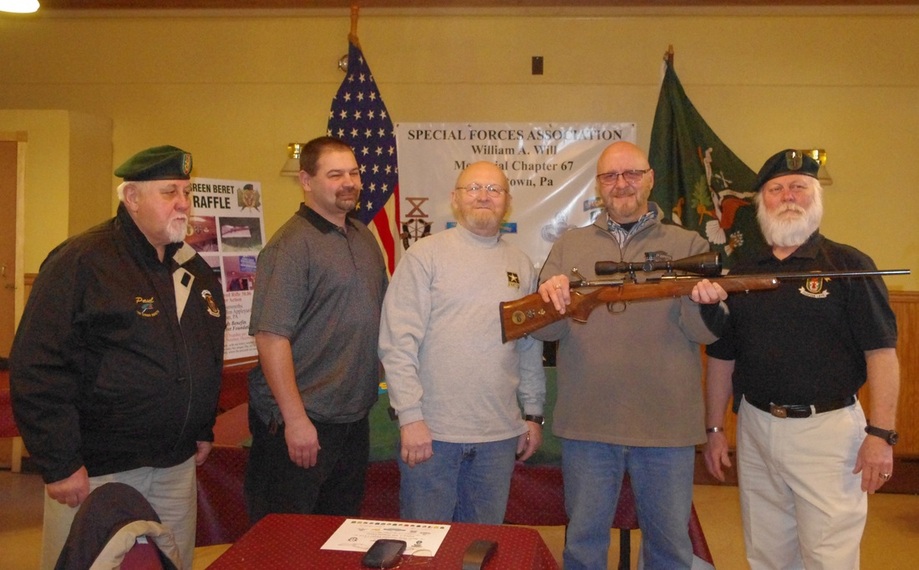 ---
Thunder in the Valley

2012 Events
May 19, 2012 at Fort Apache in Altoona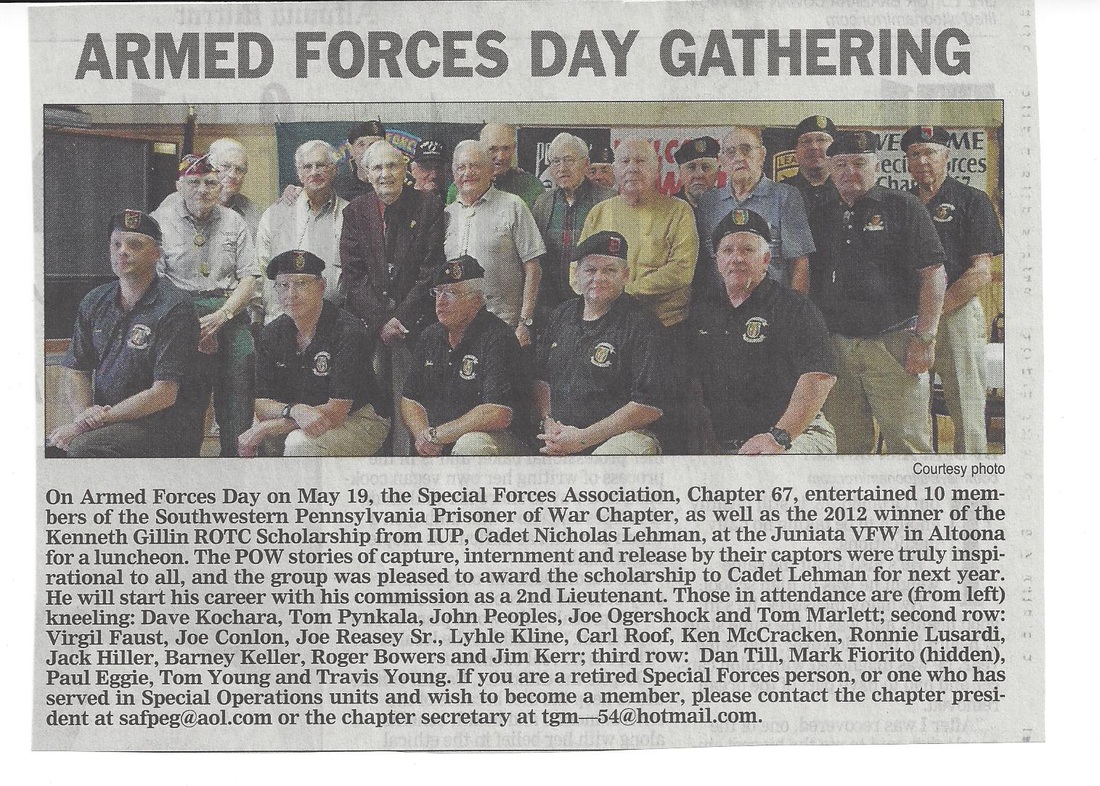 ---
2012 Chapter 67 Picnic at Tom Young's Camp
Veterans Day 2012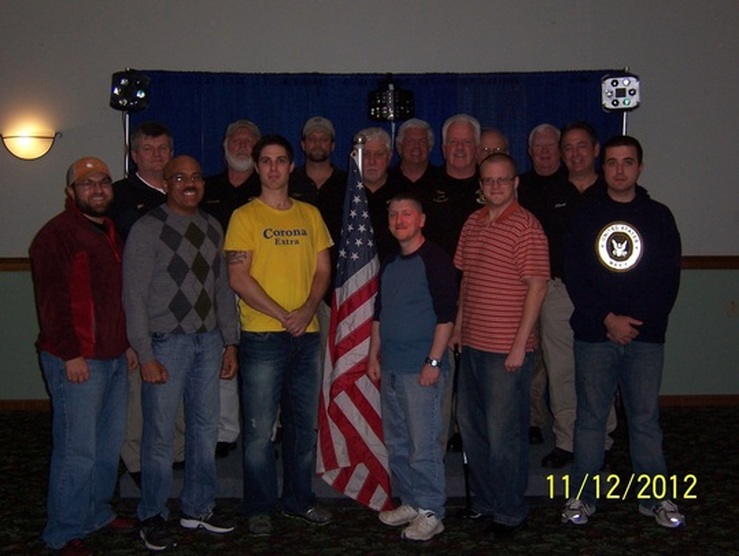 Shown in the first row are the six veterans from the Hiram G. Andrews Rehabilitation Center that we took to the Crows Nest in Johnstown for dinner at the conclusion of the Veterans Day Parade; second row, L-R: Joe Ogershok, Merritt Nord, Dave Kochara, Paul Eggie, Mike Beaver, Tom Marlett, Tom Pynkala, Dan Yost, Mark Fiorito.

---
2011 Events
2011 Chapter 67 Picnic at Paul Eggie's house

Pictured L-R: 1st Row: Dan Till, Tom Marlett, Mark Fiorito, Ken Cupp, Joe Ogershok, 2nd Row: Paul Eggie, Jerry Bolton, Dave Kochara, Dan Hilty, Les Baker

---

July 4th gathering after honoring our Chapter Namesake in New Baltimore, PA.

Pictured L-R, Mike Beaver, Dan Yost, Mark Fiorito, Tom Marlett, Dave Kochara (hidden), Paul Eggie, Merritt Nord, Bill Mitchell, John Peoples.

---